Meeting Booth
Elevate your attendee experience and attract sponsors with a ZenSpace pod.
Dimensions
Key Features

Elevate Productivity

ZenSpace Workpod offers a dedicated zone for focused tasks, free from external disruptions. Whether handling projects, virtual meetings, or hosting, the pod ensures a smart, silent, and efficient workspace.


Compact Stylish Design

Designed for aesthetics and function, ZenSpace effortlessly fits any setting, adding a contemporary touch. Its efficiency suits offices, lobbies, and commercial spaces.




Ventilation & Comfort

Stay comfortable. Advanced ventilation maintains optimal airflow, ensuring year-round coolness. Quality foam seating and ideal table height ensure prolonged comfort.


Privacy & Focus

Say goodbye to distractions and hello to unparalleled productivity.  Steel walls with sound insulation in between, laminated double pane glass and inner acoustic panels keep conversations within the pod and external noises out.

Tech-Ready Integration

Seamlessly connect with built-in cable management and power outlets. Keep devices charged, connect to tools, and maintain an organized workspace.


Easy Assembly & Customization

Simple 2-hour setup, minimal tools required. Choose from various colors and features to match your workspace needs.
Delivery
Rental Includes

Custom branded meeting pod(s)
Transport, install and removal
H&S documents and insurances
Share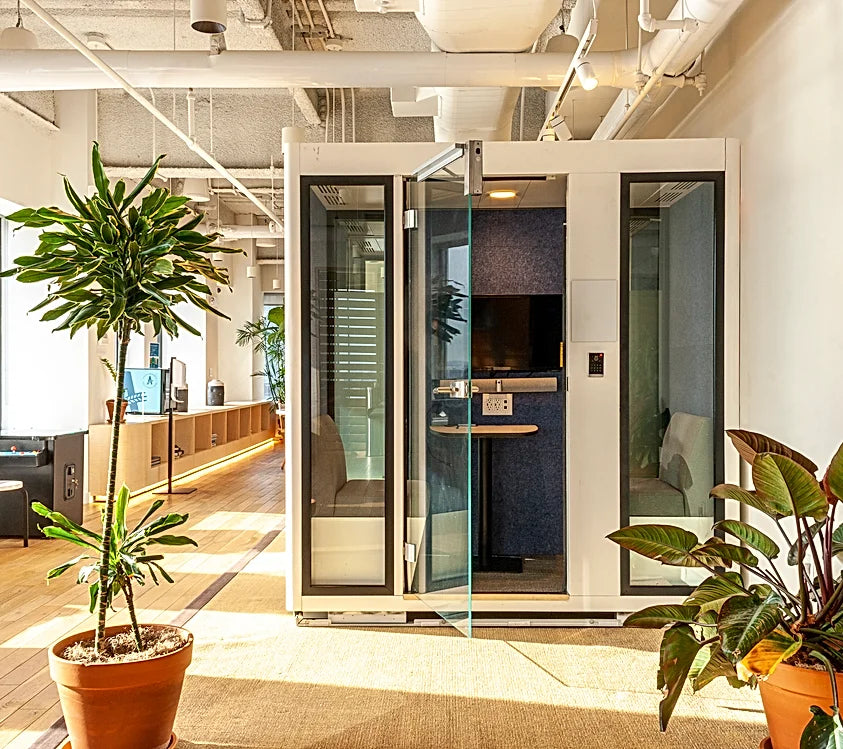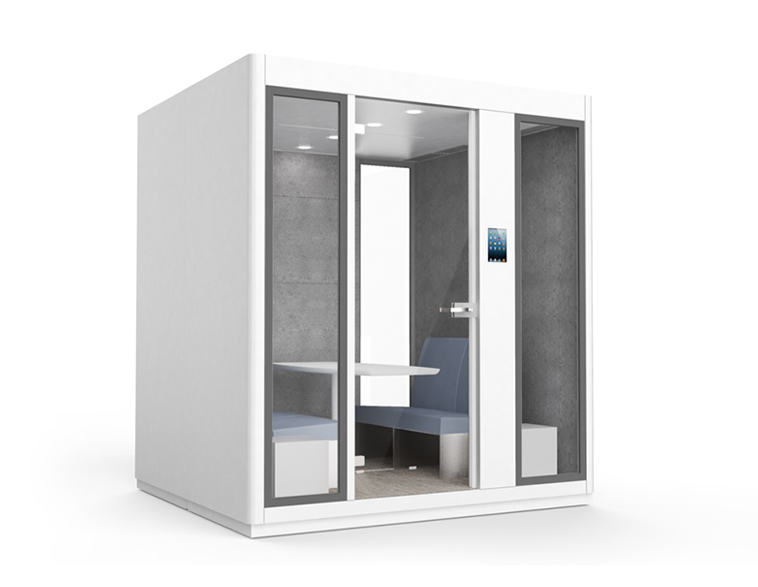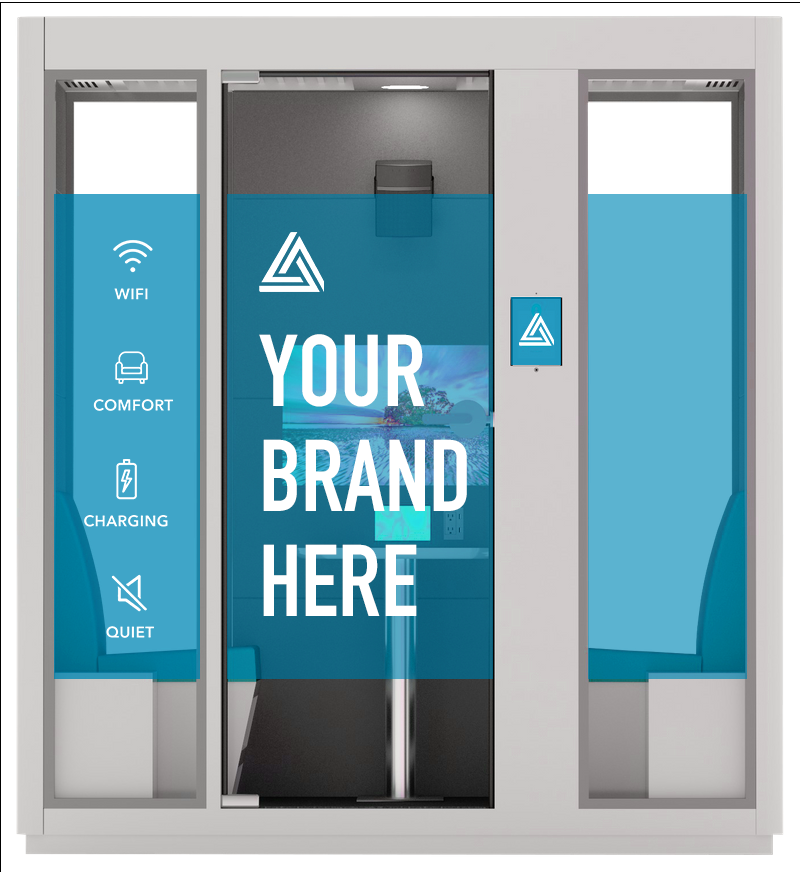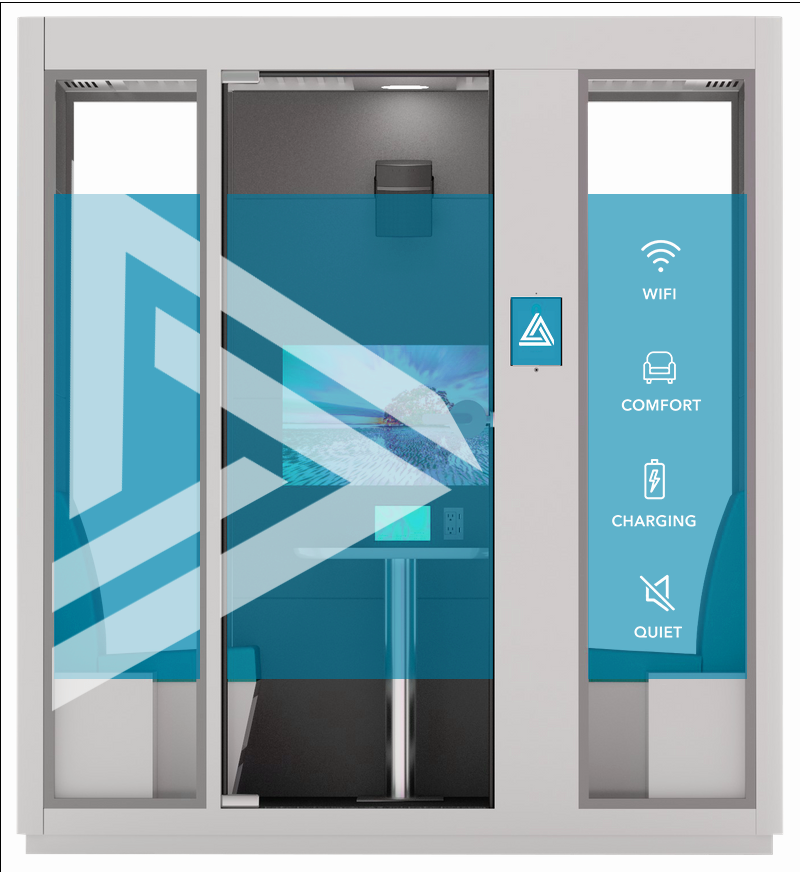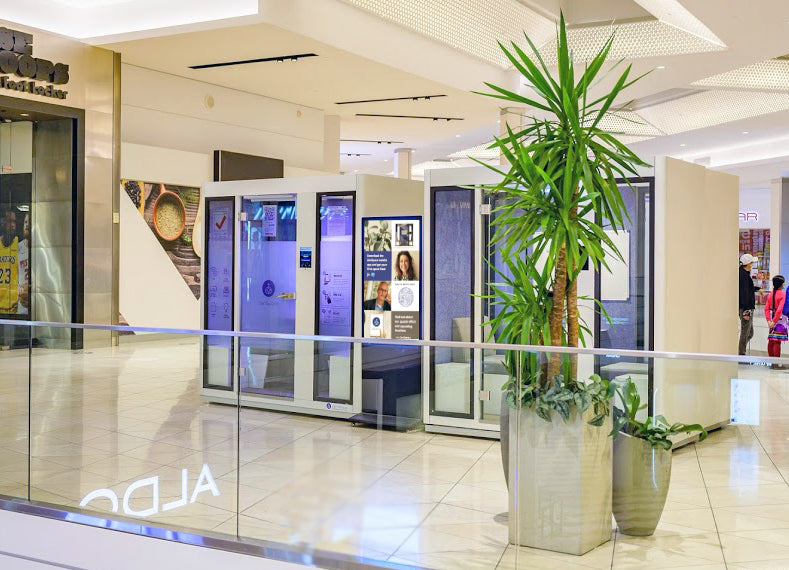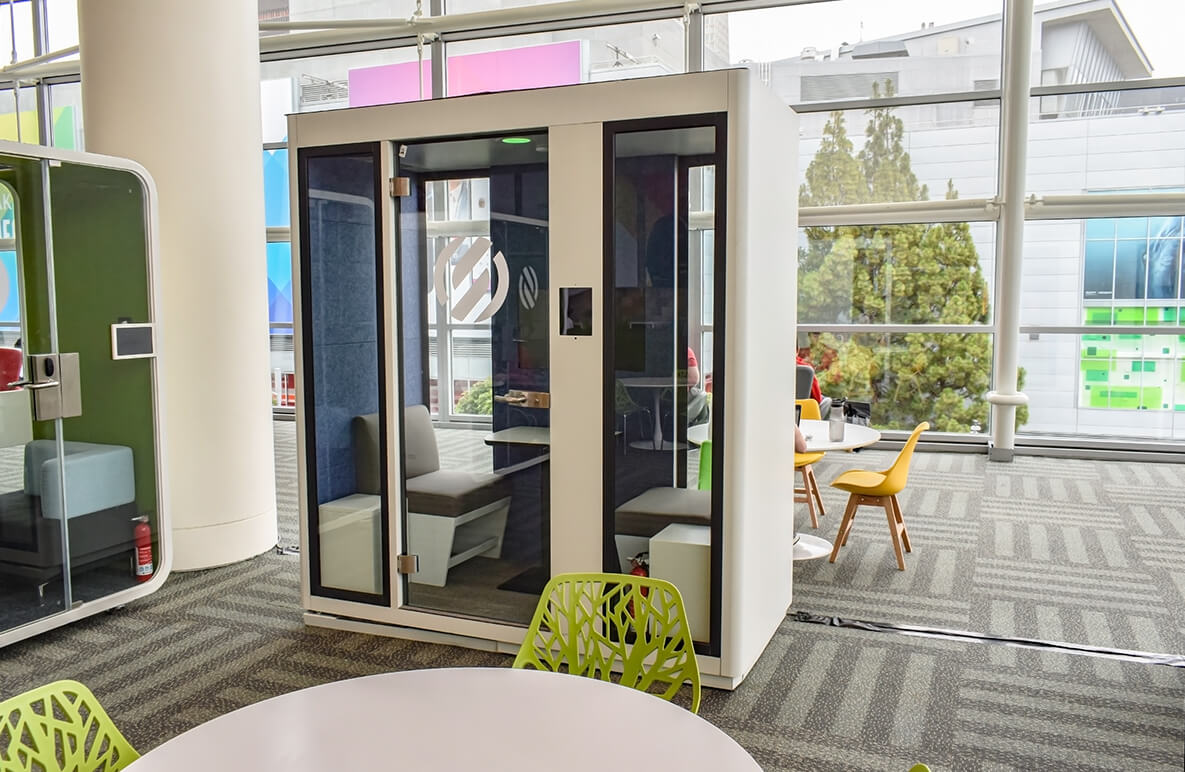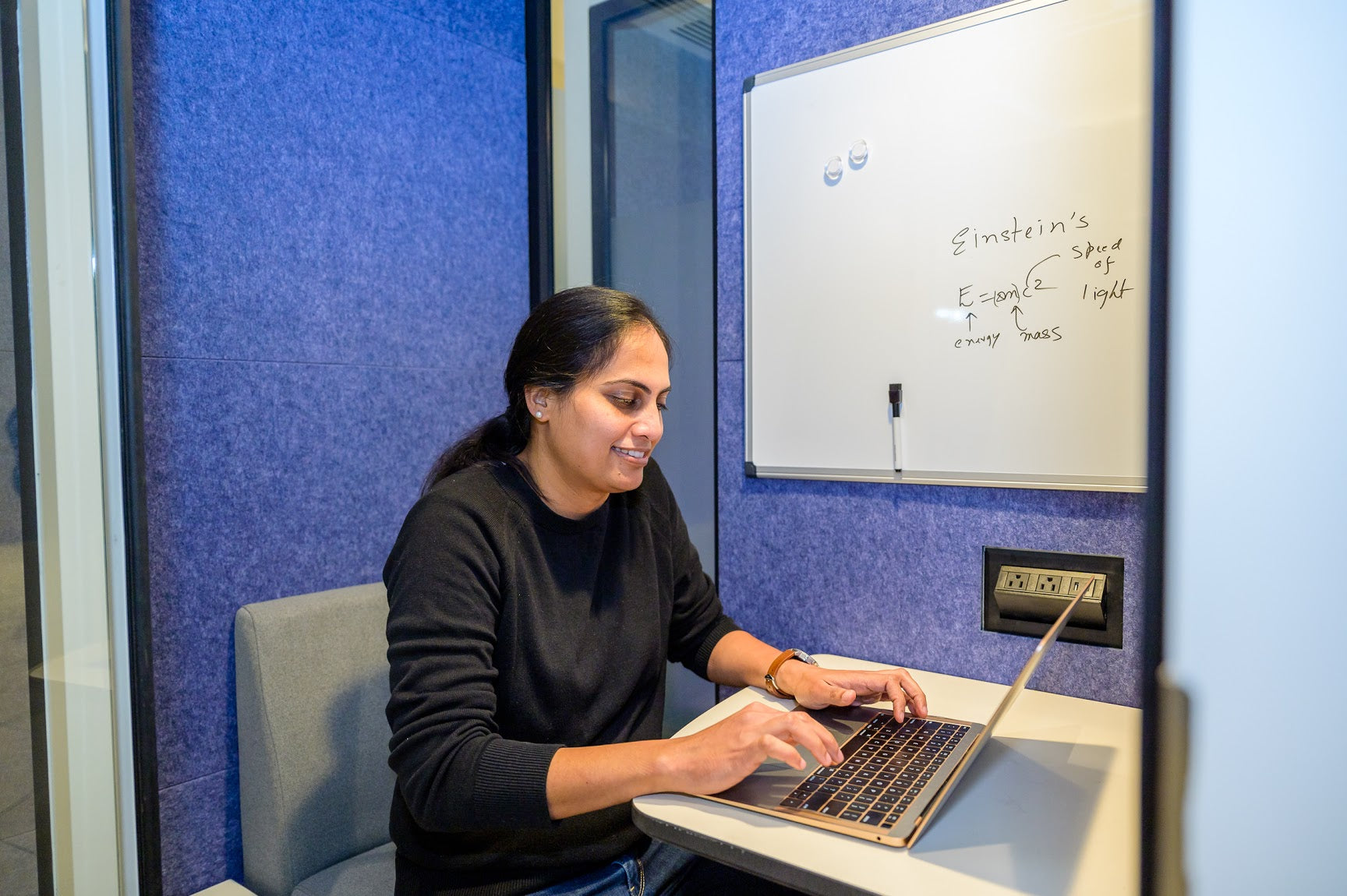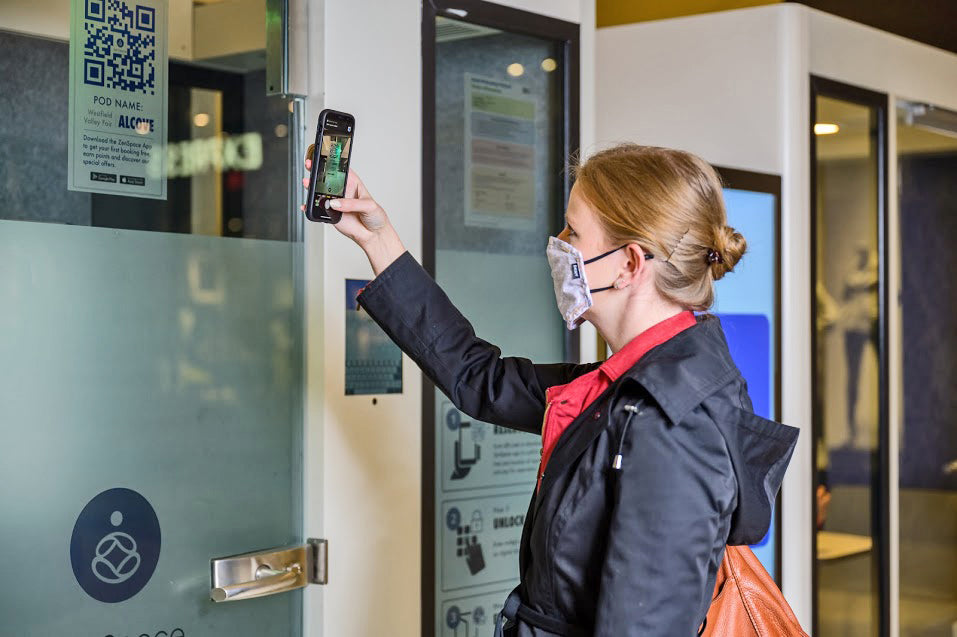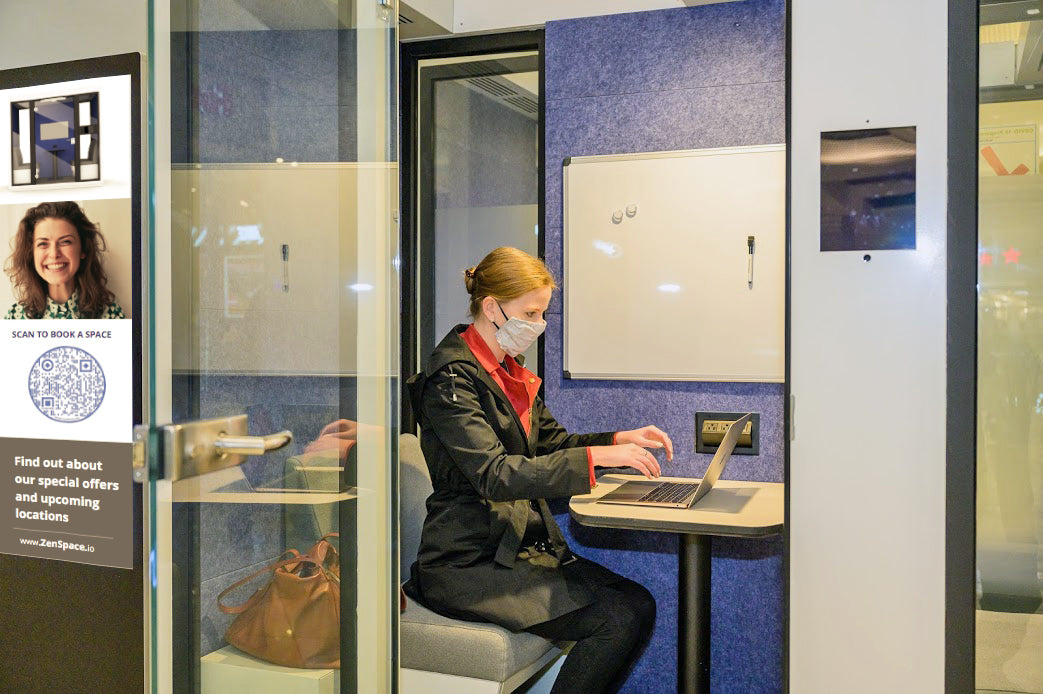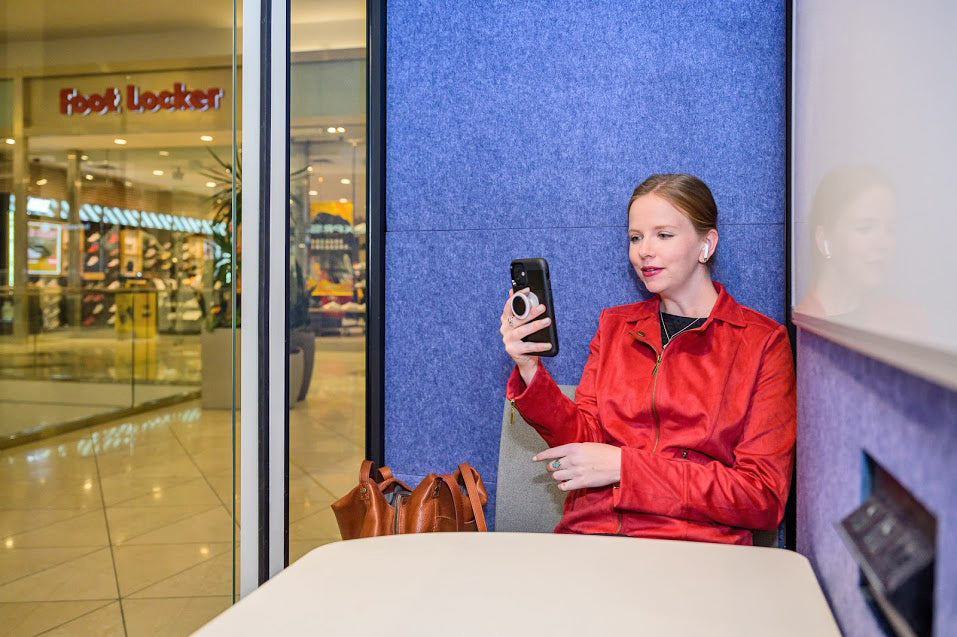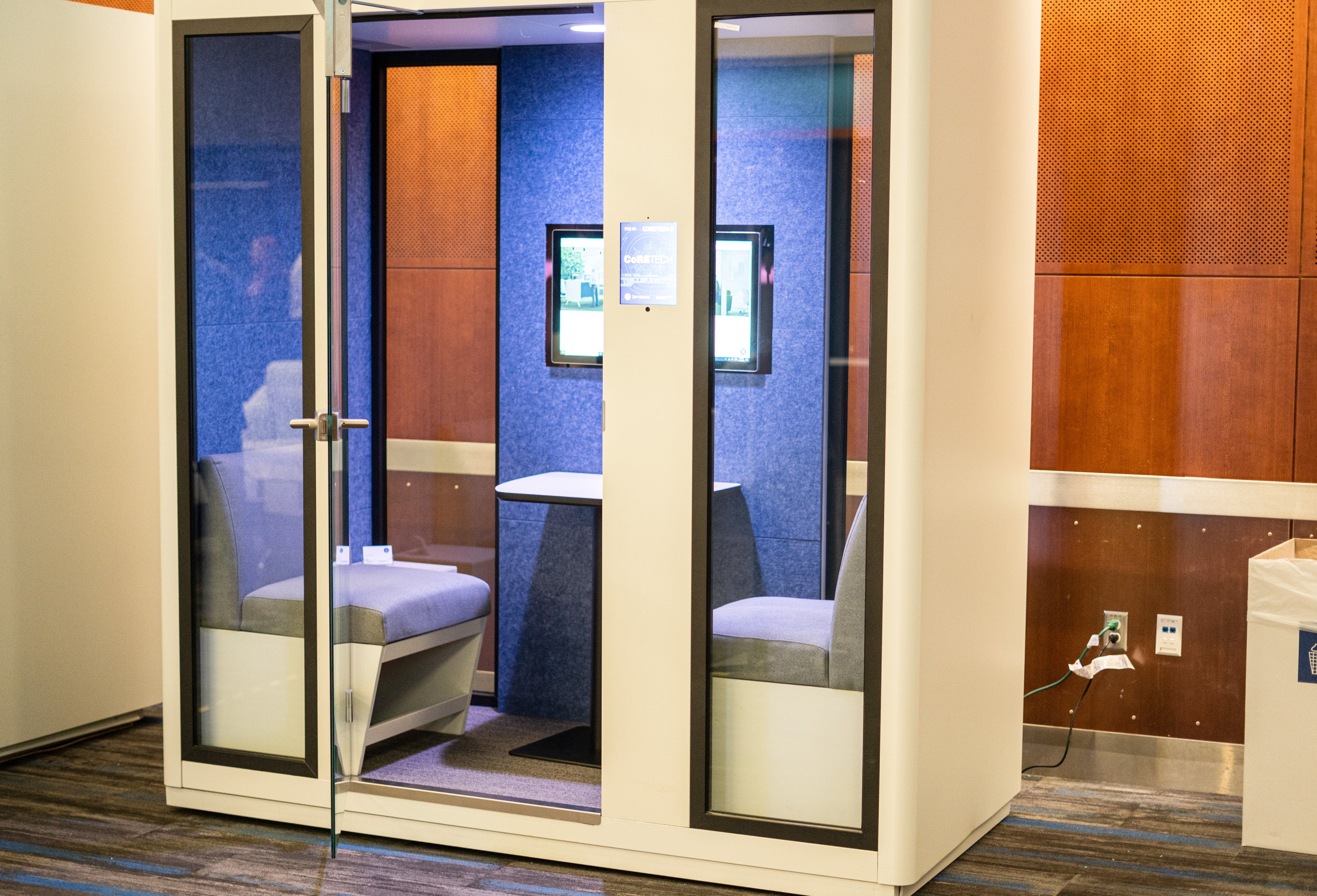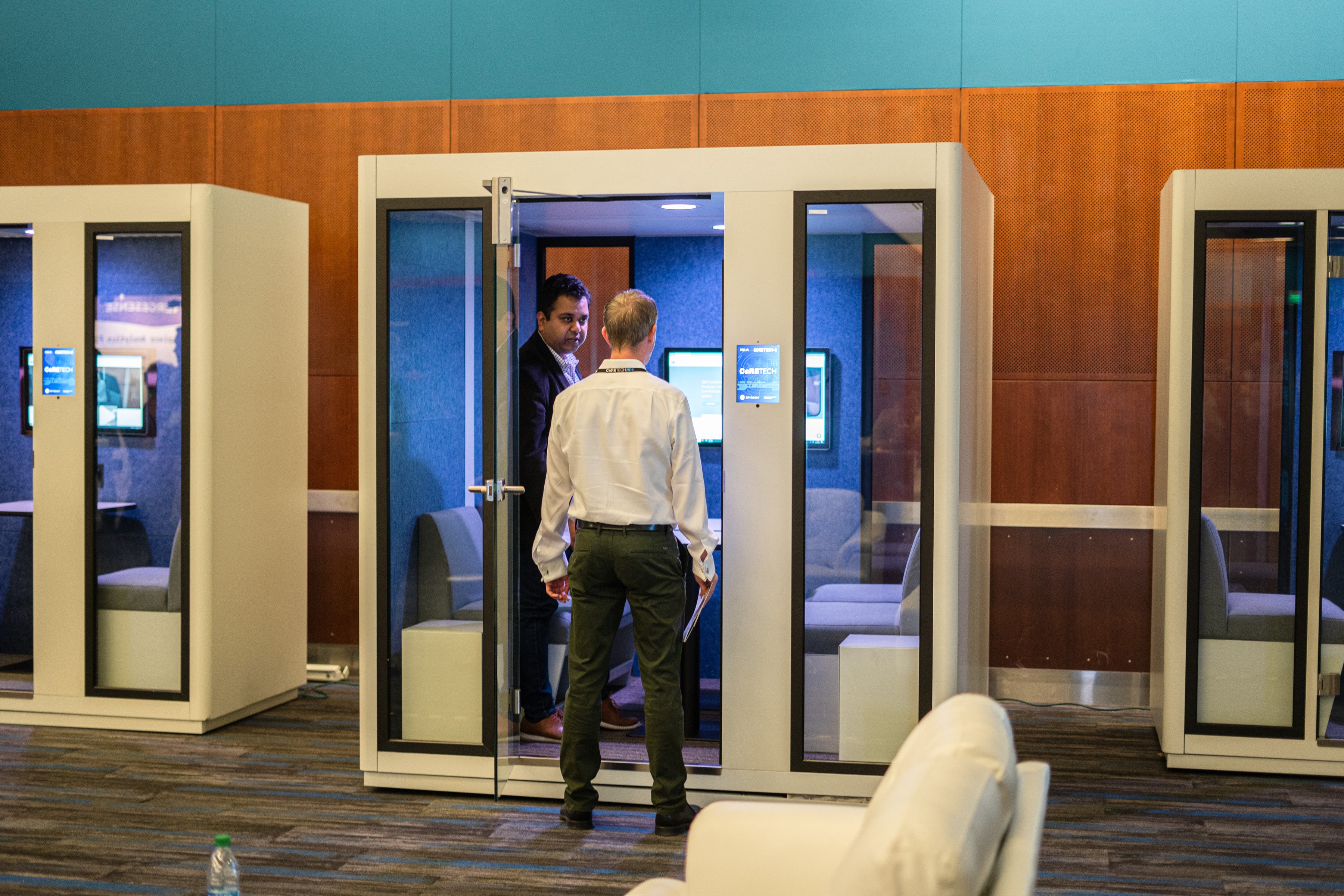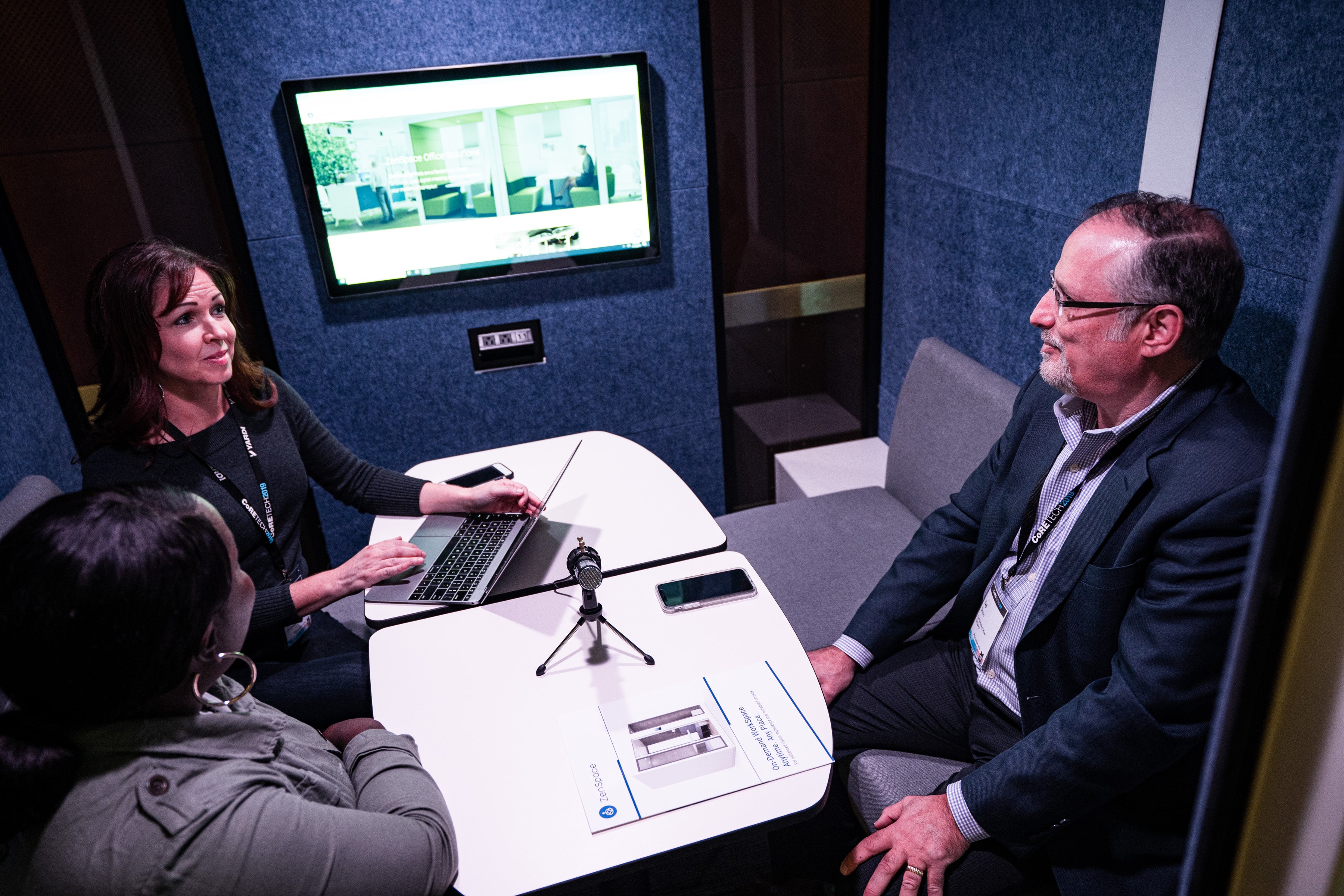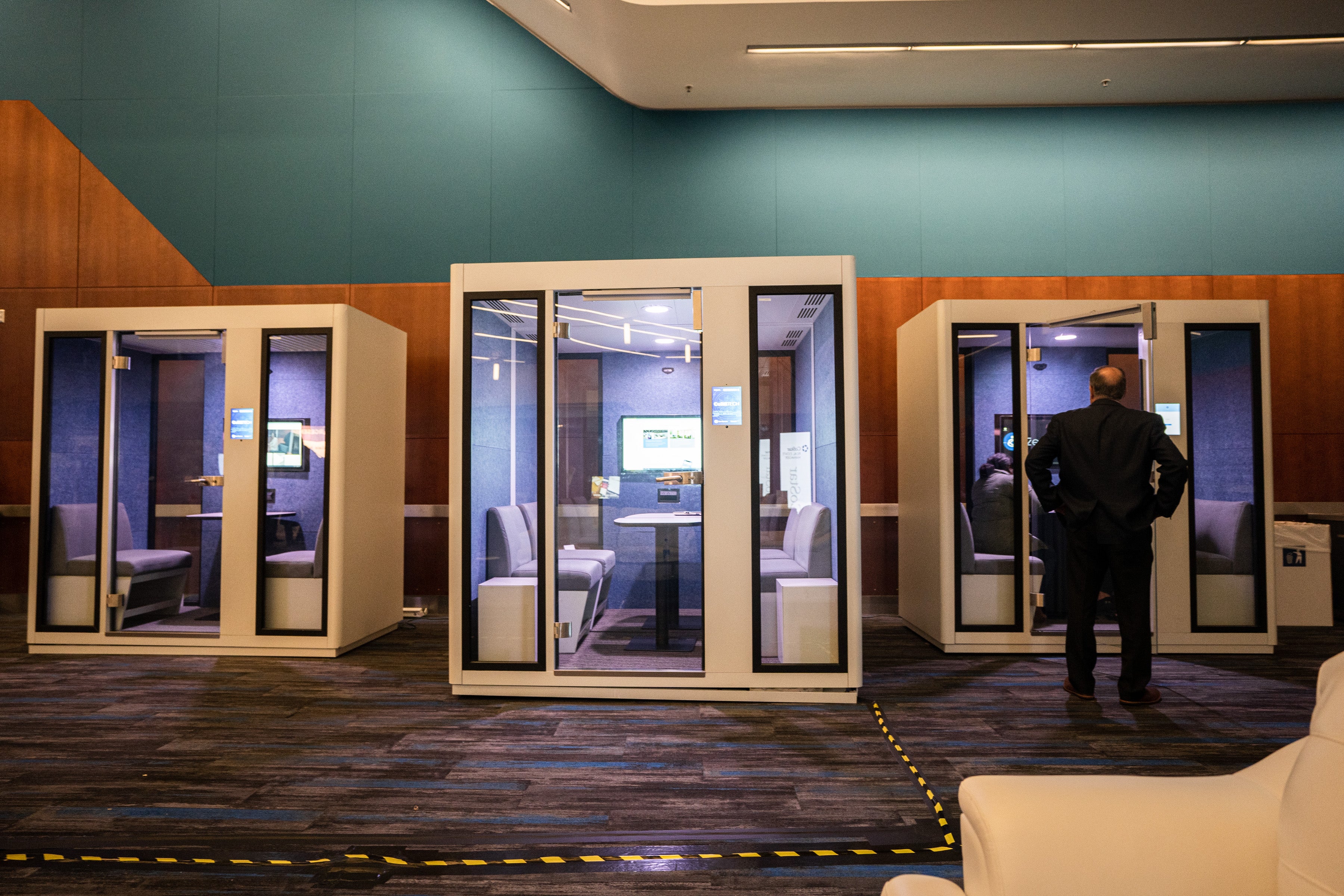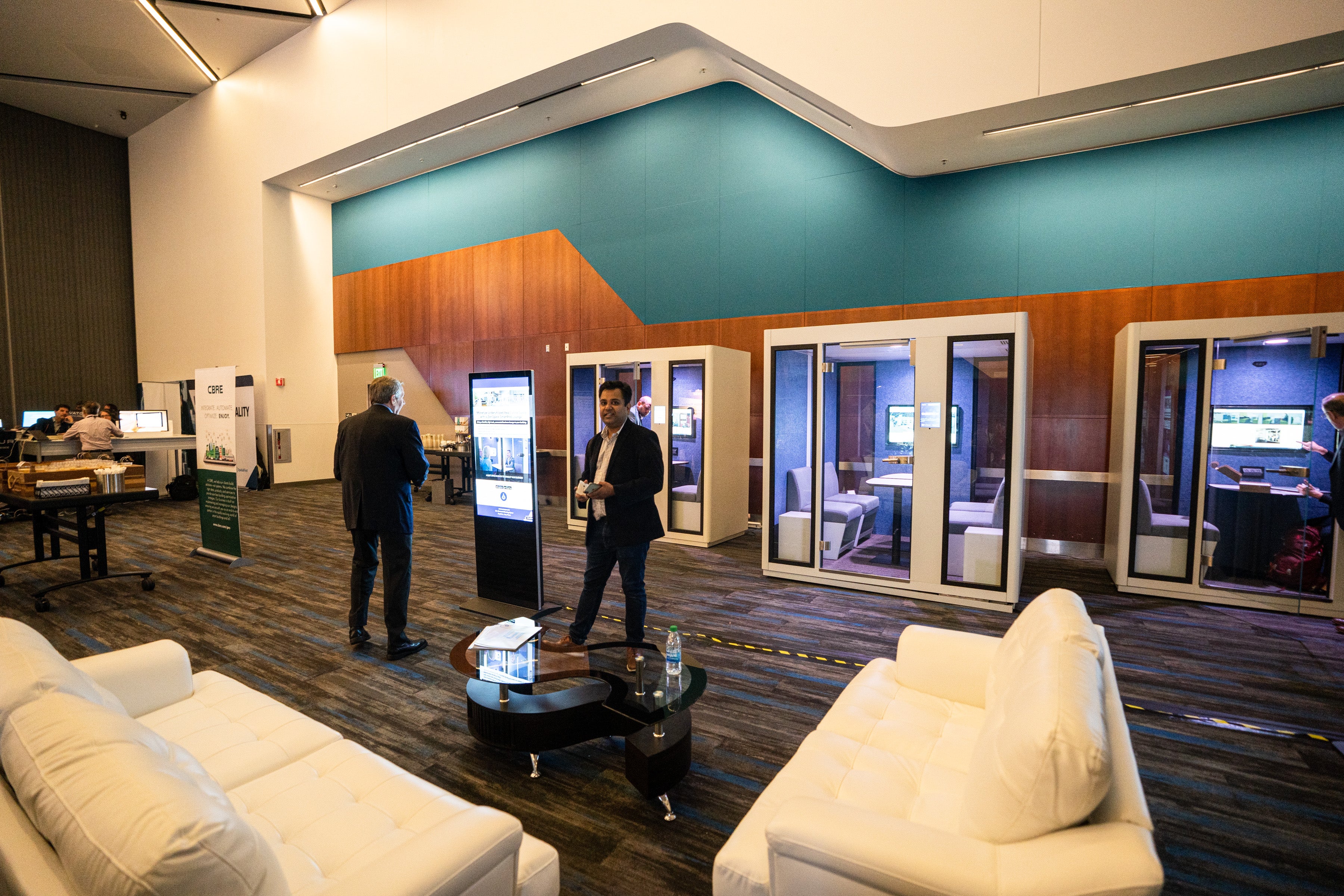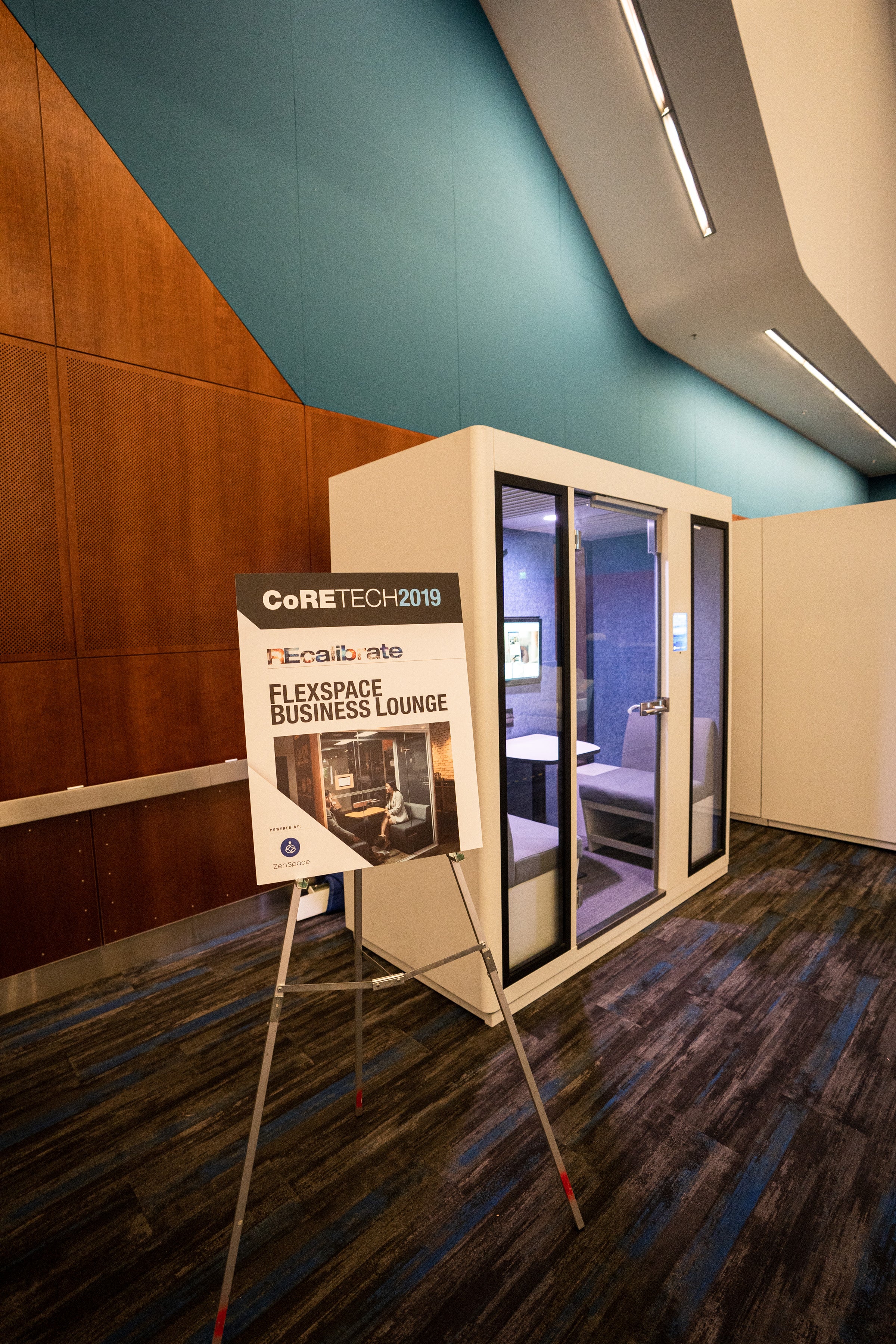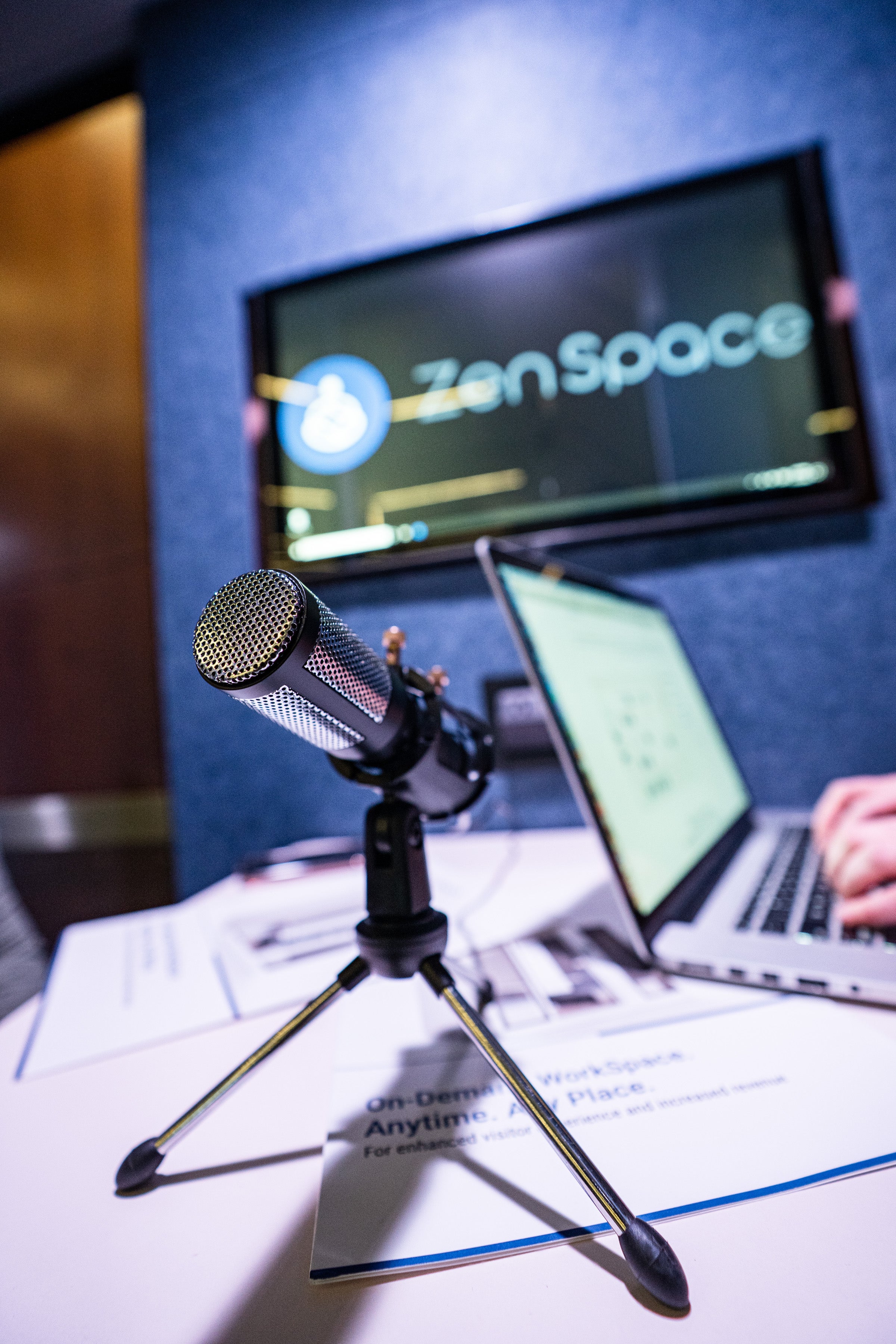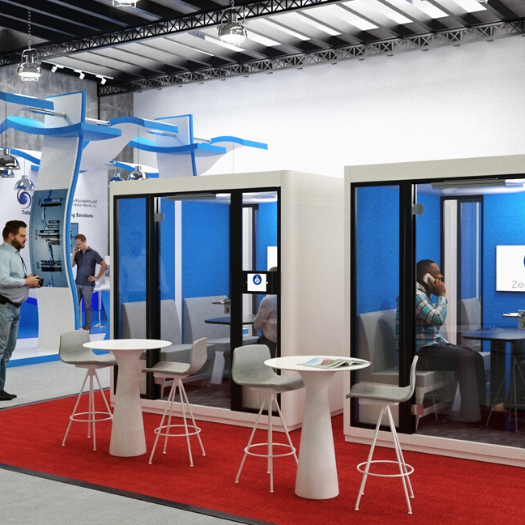 Why Rent?
Delight Attendees

Offer your guests a much-needed quiet, on-demand workspace at your next event or convention.

Attract Sponsors

Create a one-of-a-kind, experiential brand opportunity with sponsored pods

Fully Custom

Choose from SmartPods, furnishings, digital banners, landing pages, live product demos and more!

Sustainable

Renting equipment offers a sustainable alternative to buying new and wasteful construction.
Multicolumn
Custom-branded lounge

Customize your event lounge and delight sponsors with branded pod vynils, digital displays, banners, furnishings and more.

A dedicated meeting space

Offer your guests a much-needed quiet, on-demand workspace at your next event or convention.

Fully-equipped & turnkey

Give guests the gift of a comfortable private space equipped with charging, ventilation, soundproofing and more!
FAQs
What is a ZenSpace Pod?

Often referred to as the 'heart of a event', ZenSpace pods and lounges are a dedicated space for guests to meet, work, or relax in one area. They are tech-enabled, and if desired bookable, so that guests can reserve online ahead of time and scan the QR code to access the pod.
What features are included in the pod?

The booths offer soundproofing, ventilation, power outlets and USB ports.
What does a rental include?

Custom branded meeting pod(s)
Transport, install and removal
H&S documents and insurances
How long does installation take?

ZenSpace pods are installed on the same day, typically within 2 hours, and only require simple tools.
Where do you deliver?

We currently operate in the greater Los Vegas area including neighboring states. Contact us for more locations.
How long does delivery take?

We deliver to the greater Los Vegas are within a week. Please contact our sales representative for lead times in your area.
Are graphics and custom branding available?

Full Coverage Branding can be applied on the outside and inside of each unit on everything except the upholstery. Dye-cut text and logos can also be applied and an additional cost.
How can I pay?

At checkout, you'll receive an online portal with an invoice section where we offer online options for payments with ACH with no fee, paypal, or use a credit card.
Do you provide tables, chairs or other lounge furnishings?

Yes, we do custom lounge orders including furnishings, digital displays and more to fit your every event need. Simply speak to one of our sales representatives.
Do you help with floorplans and layouts?

Yes. If needed, we work with a few space planners and can offer custom lounge designs + furnishing to fit the space provided.