Meeting Pod
Regular price

$24,000.00

Sale price

$17,500.00
Measurements

Exterior:
Width: 86.61 inches
Depth: 47.24 inches
Height: 86.61 inches


Interior:
Width: 82.67 inches
Depth: 41.73 inches
Height: 81.88 inches


Doorway Width:
33.07 inches


Table Dimensions:
Width: 19.7 inches
Length: 27.5 inches
Thickness: 1 inch


Weight:

1322.7 pounds


Package Size:
Length: 88.6 inches
Width: 49 inches
Height: 31.9 inches
Power

Power consumption
18W while in use (Standard configuration)
- LED light: 6W
- Fans (4 pcs) in total: 12W

3 meter wire


Table outlets
Power socket (Universal, country-specific), USB
Optional: LAN, type C


Ventilation
Total air flow is 2680L/minute; Air Replaced every 1.8 minute.


Lighting
Inductive LED light: 4000K
Materials

Exterior
Painted sheet metal


Frames
Aluminum


Carpet
Anti-static and stain resistance low loop pile carpet for the floor


Walls and roof
A sandwich element of sheet metal, fire rated gypsum board , recycled acoustic foam and acoustic felt


Glass
10mm safty glass with aluminum frame


Door
Back painted 6mm tempered glass with alu frame
100% UL Certified

Our pods meet the highest safety, quality and environmental protection standards. UL Certification is an industry-recognized quality standard that acknowledges a product's safety and sustainability. The certification provides assurance to customers who purchase the product that it has undergone rigorous safety testing and conforms to safety standards. Additionally, the certification means that the product is environmentally friendly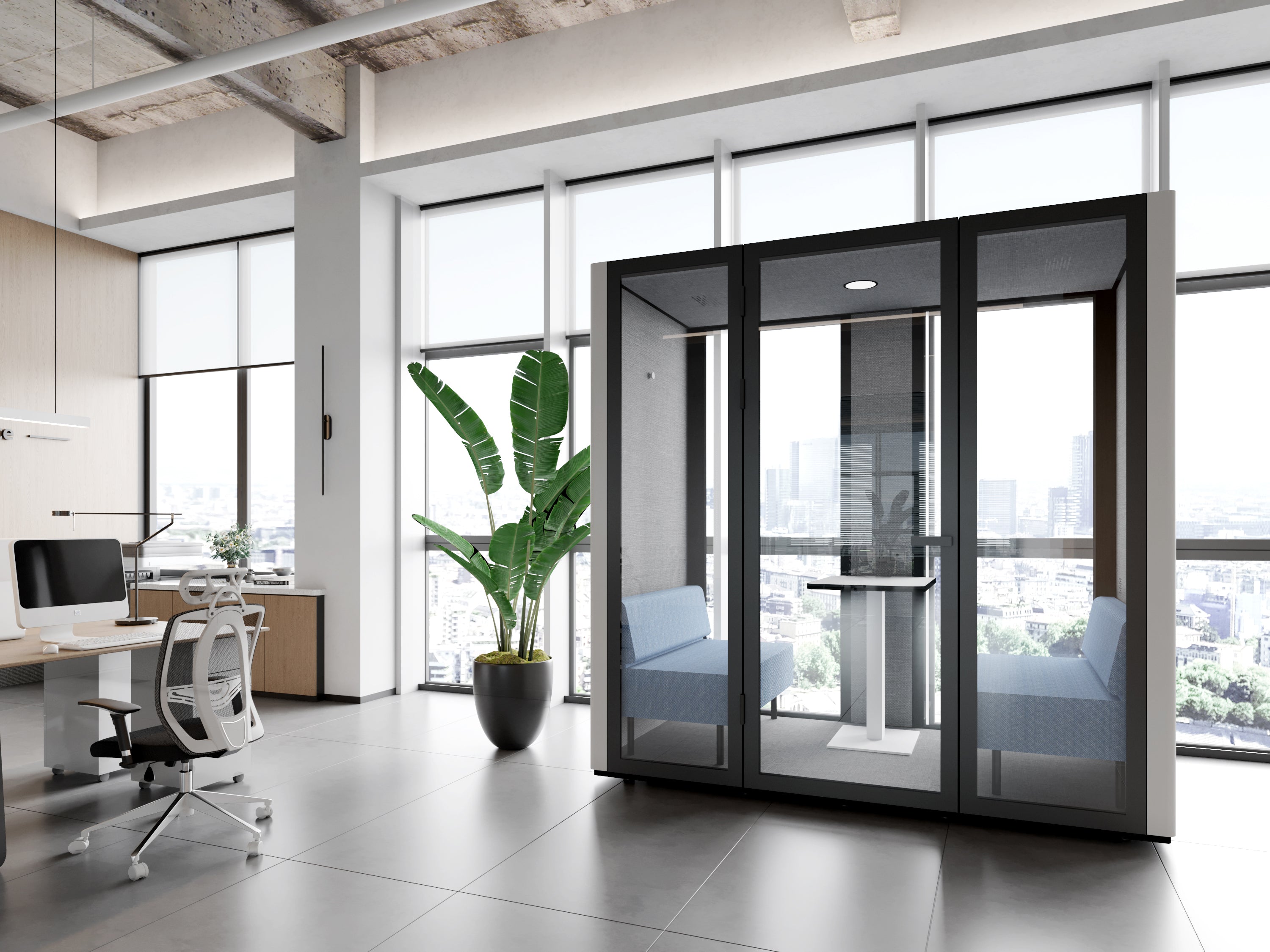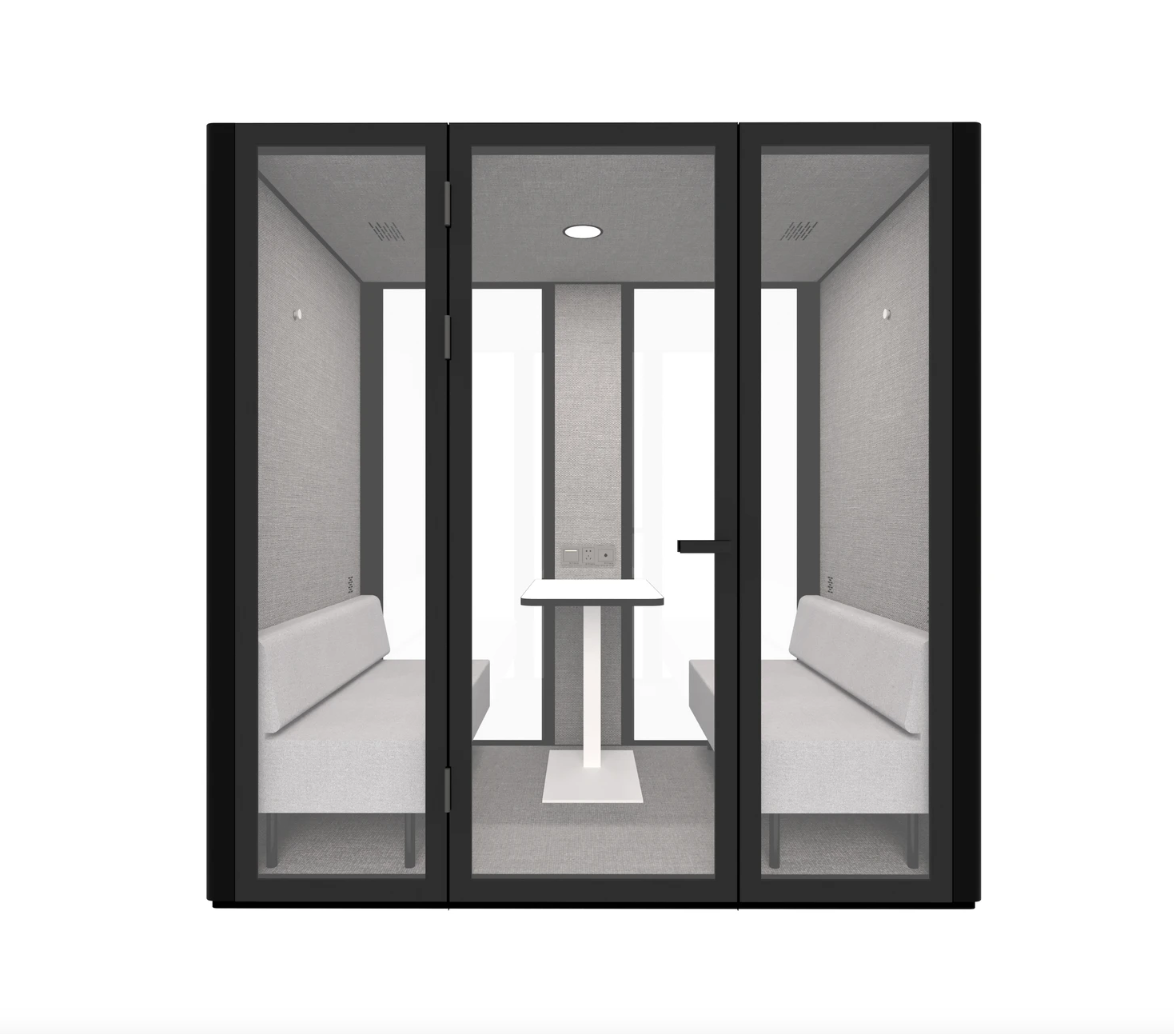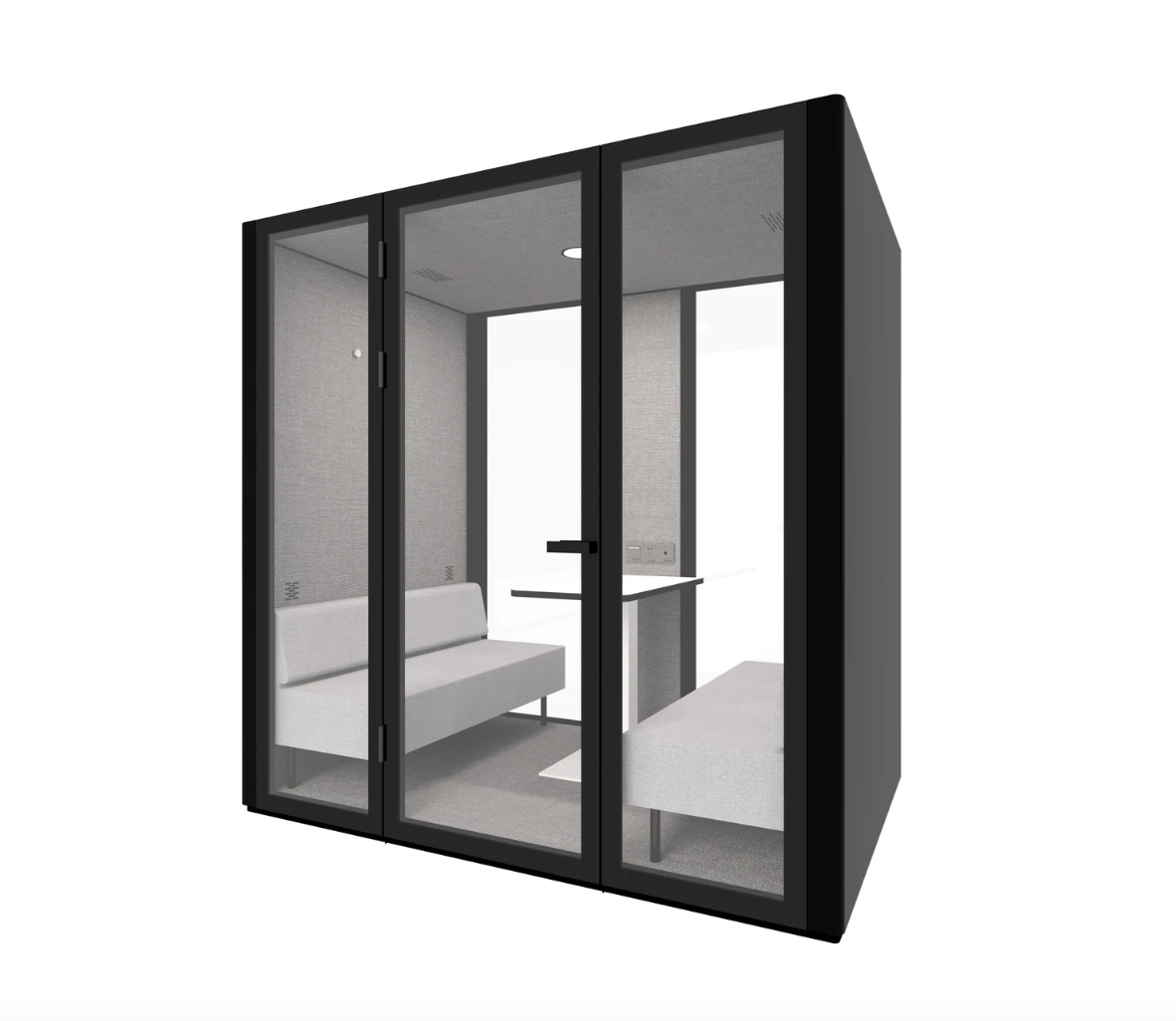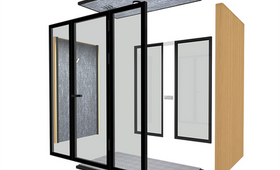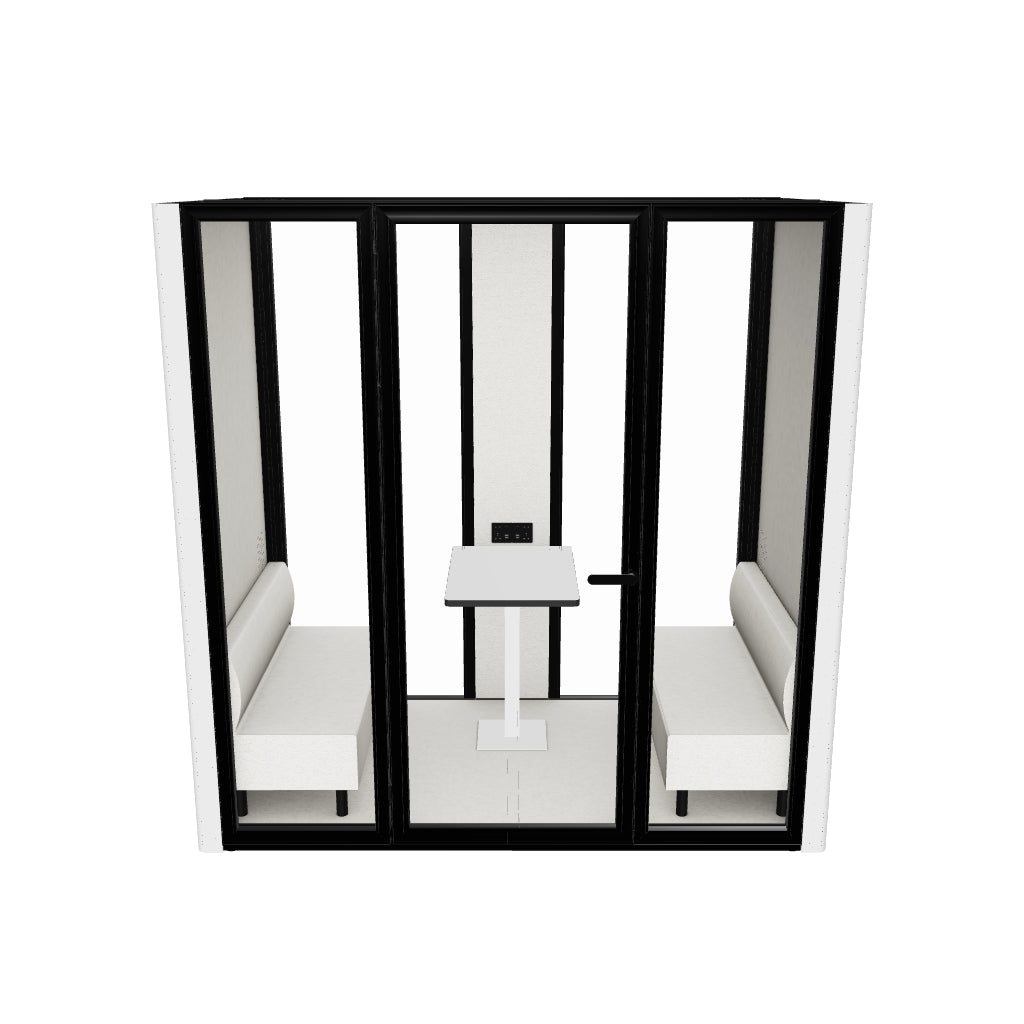 ZenSpace Pods
Privacy & sound proofing​

Tap into the back to office need for quiet, on-demand workspaces. Enjoy full sound insulation, secure access and more.

Custom Design

Multiple colors, designs and features - including whiteboards, displays and power options - to fit your every workplace need.

Construction Free

Convert empty lobbies, hallways and spaces into value-adding premium workspaces at a fraction of a cost.

Built-In Charge

A built-in power unit ensures outlets and USB ports are at your fingertips, keeping you charged and connected.

Fully UL certified

Ensure peace of mind and safety with full fire, electrical and environmental compliance certification.

Premium Materials

Made with premium ever-lasting materials: Double steel walls, laminated double pane glass, inner acoustic panels and durable, high-quality supportive foam seating.

Sustainable

Pods are built with 70% Recyclable and offer a long-term, environmental alternative to short-term, wasteful construction.

Easy Set-Up & Mobility

Modular design and wheels offer flexibility and same-day assembly.
Best In Class Design
Save on construction with easy install

Convert empty lobbies, hallways and spaces into value-adding premium workspaces at a fraction of a cost and time with 2-hour same-day assembly. Modular design and wheels offer maximum flexibility.

Optimize any space with a fully-equipped, turnkey office

Comes equipped with everything you need to work: a whiteboard, power outlet and optional 2 USB ports, telephone interface, cable outlets and digital display. Constant air circulation and illumination keeps you feeling fresh and alert.

High quality materials for optimal comfort

State-of-the-art soundproofing allows you to have important conversations in privacy, without disturbing you and your colleagues. The pod is echo-free, and designed for optimal comfort and productivity.

Compliant & UL Certified

Our pods meet the highest safety, quality and environmental protection standards. UL Certification is an industry-recognized quality standard that acknowledges a product's safety and sustainability. The certification provides assurance to customers who purchase the product that it has undergone rigorous safety testing and conforms to safety standards. Additionally, the certification means that the product is environmentally friendly.
No customization has been created for this 3D model
You can create a customization now by clicking here
(Don't worry! Your customers will not see this error message.)
LOADING 3D CONFIGURATOR